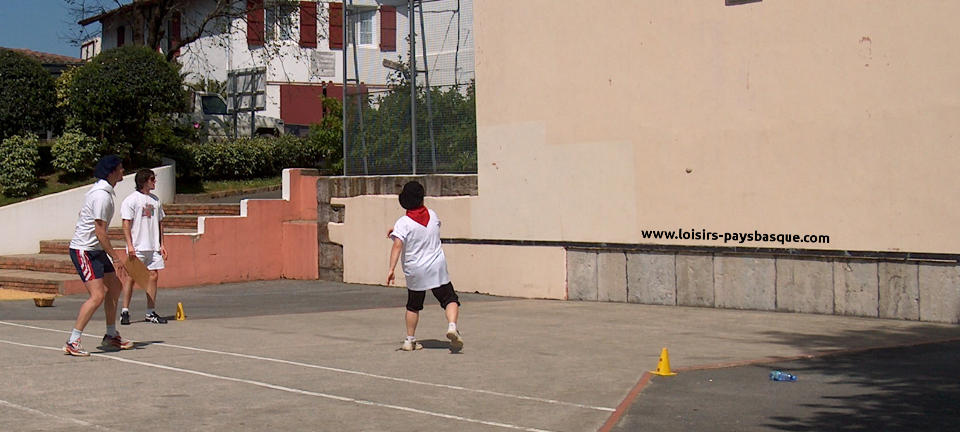 Discovery and introduction to Basque Pelota
Much more than a sport, pelota is one of the pillars of Basque culture.

Progress of the activity :
For a first approach, we propose 1 to 5 sessions of 1:30.
Presentation and demonstration of each speciality.
Technical introduction to the 4 main disciplines :
Main Nue

Pala

Xare

Chistera
Our programs :
Simple Animation
Tournaments

Demonstration or Progressive Initiation

Multiactivity

Challenge combining Basque Force, Pelote, Culture and Tradition

Places for practicing Basque Pelota
Near your accommodation center.

We move to any area of ​​your choice

.

All the communes of the Basque Country have a place where you can freely practice the pelota Basque, or paying in fronton covered.

Program adjustable according to the number of sessions.
Package starting from 180 € per session of 1h30.

Benefits for individuals or groups.
More information : contact us